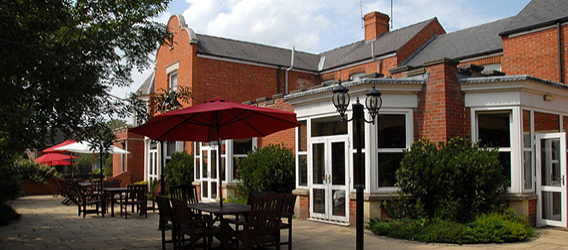 Great Reviews
consistently great reviews


We keep it simple and recognise that word of mouth is our strongest form of marketing. We continually strive to achieve the right standard whilst at a price that represents excellent value for money. Due to this work ethic, the Woodlands Hotel has received consistently outstanding reviews as proven by the following sites.

We are renowned for our quality of food and service.

Click here to view TripAdvisor.co.uk Reviews

TripAdvisor Certificate of Excellence





Click here to view Booking.com Reviews

Booking.com Score Award 2012

8.8

Click here to view LateRooms.com Reviews




Quality Rooms & Service


nothing is too much to ask

All our refurbished bedrooms are en-suite and luxuriously equipped with fresh linen and beds you can sink into to ensure you enjoy a pleasant & relaxing stay, yearning to return and experience once again the special welcome we extend.

Each room comes with flat screen colour television as well as a desk area and all the modern day facilities that you would expect with a first class hotel. These include quality room service where required. We also have rooms especially adapted for the disabled.

FREE Wi-Fi in all our bedrooms and public areas
Comfortable rooms
Great service
Will go that extra mile
Will try not to say no
Our staff are to pleased to help
Close to city centre
Complimentary car parking
Plenty of tourist attractions
Bridal Suite available

Click below to view our wedding brochure.

Quality Food
our food is locally source


Come and Dine with us in the Oak Leaf Restaurant, fine food and a wonderful selection of fine wine.

The Oak Leaf Restaurant with its distinctive style, high ceilings and crystal chandeliers, is a bright airy room on the ground floor of the hotel. Here guests and visitors can savour the delights the Oak Leaf has to offer. With a scrumptious menu available every evening (excluding Sundays), when a traditional Sunday roast is available between 12pm till 3pm. The Oak Leaf is a must for people who appreciate great food.

We can cater for any and all occasions including birthday celebrations, weddings or any special occasions
Exclusive room for private parties and events
All our food is sourced locally
You wedding and event is in safe hands
Wedding package to suit your budget
Great Reviews
consistently great reviews

We keep it simple and recognise that word of mouth is our strongest form of marketing. We continually strive to achieve the right standard whilst at a price that represents excellent value for money. Due to this work ethic, the Woodlands Hotel has received consistently outstanding reviews as proven by the following sites.
We are renowned for our quality of food and service.
Click here to view TripAdvisor.co.uk Reviews
TripAdvisor Certificate of Excellence
Click here to view Booking.com Reviews
Booking.com Score Award 2012
8.8
Click here to view LateRooms.com Reviews
Quality Rooms & Service

nothing is too much to ask
All our refurbished bedrooms are en-suite and luxuriously equipped with fresh linen and beds you can sink into to ensure you enjoy a pleasant & relaxing stay, yearning to return and experience once again the special welcome we extend.
Each room comes with flat screen colour television as well as a desk area and all the modern day facilities that you would expect with a first class hotel. These include quality room service where required. We also have rooms especially adapted for the disabled.
FREE Wi-Fi in all our bedrooms and public areas
Comfortable rooms
Great service
Will go that extra mile
Will try not to say no
Our staff are to pleased to help
Close to city centre
Complimentary car parking
Plenty of tourist attractions
Bridal Suite available
Quality Food
our food is locally source

Come and Dine with us in the Oak Leaf Restaurant, fine food and a wonderful selection of fine wine.
The Oak Leaf Restaurant with its distinctive style, high ceilings and crystal chandeliers, is a bright airy room on the ground floor of the hotel. Here guests and visitors can savour the delights the Oak Leaf has to offer. With a scrumptious menu available every evening (excluding Sundays), when a traditional Sunday roast is available between 12pm till 3pm. The Oak Leaf is a must for people who appreciate great food.
We can cater for any and all occasions including birthday celebrations, weddings or any special occasions
Exclusive room for private parties and events
All our food is sourced locally
You wedding and event is in safe hands
Wedding package to suit your budget
We are now taking bookings for Christmas Parties,
Click here to view our Christmas Brochure.
Please contact 01775 769933 to book your place or for more information.
Trip Advisor Reviews
Very Good Hotel -I used the Woodlands a number of times for business trips this year. It is conveniently located near the town centre and near the rail station. It is very reasonably priced with excellent service. The staff are very nice and friendly and the food is excellent. The rooms are kept quite clean and are cozy, although the single rooms are a bit small. Nunzio.D December 2014
All Staff Helfull - Booked into the hotel over the internet to attend a surprise birthday party there. All staff were so accommodating, helpful and polite. The rooms were clean with all accessories you may need and the bed was comfortable. The whole experience was a good one. We will definitely go there again. Mr N.T. November 2014
Late Room Reviews
Would book again - Every thing was just right. Staff very helpful during the stay. I can highly recommend eating in for the evening meal.
Well presented freshly cooked food of a high standard. E Bennett Octorber 2014.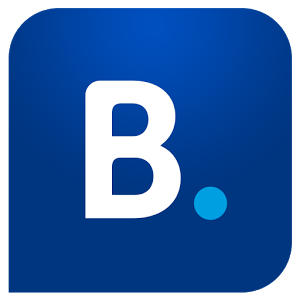 Booking.com Reviews
This hotel has the friendliest staff I have ever come across very efficient nothing is to much trouble. Not a vast choice on the menu but the food is excellent.
Micheal November 2014
Hotel comfortable and clean.Very pleasant and efficient staff. Breakfast good , good quality produce and early breakfast provided for my husband who had to leave early for a motorcycle event. Very satisfied with everything. Philip November 2014.
Hotel Guest Book Reviews
Thank you all for making my business stay an excellent and enjoyable one. I can't thank you all enough. Staff, food, accommodation all to a very good standard.
Ms Hargreaves, October 2014
Really friendly staff. Nothing was too much trouble. Clean rooms. Thank you.
Mr & Mrs Taylor, November 2014